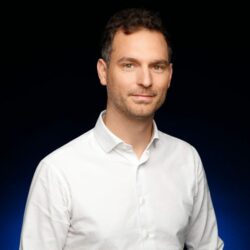 Adrien Lebrun
Head of Asset Investments Dare
Adrien Lebrun joined Dare's Power Trading team as Head of Asset Investments in 2022. He is responsible for the build-out of the physical asset business. Adrien has more than six years of developing and delivering grid scale battery storage. Before this, he was implementing energy-saving projects on large industrial sites around the world.
He was the Engineering Director at Pivot Power, responsible for the procurement, design, and construction of energy storage sites and EV charging infrastructure in the UK. He delivered the installation of the first 100 MW standalone battery storage connected to the transmission network.
Adrien was also Engineering Director at Green Hedge, where he was responsible for the development, engineering, and procurement of the company's energy storage sites.
Adrien is an Electromechanical Engineer with an MSc in Sustainable Energy Futures from Imperial College London, where he is also a Guest Lecturer.
<< Back