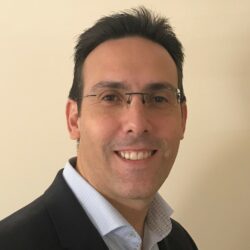 Francisco del Rio de Pablo
Associate Director - Power Sales Europe NTR plc
Francisco works on new Power Purchase Agreements (PPAs) and balancing optimisation alongside identifying opportunities to maximise non-contracted revenues for the renewable portfolio in Europe.
Francisco has over 15 years of experience as an Industrial Engineer with expertise in power trading, origination, negotiation and contracting of PPAs, as well as management of financial hedges associated with energy markets, and energy supply to end consumers.
Prior to joining NTR, Francisco was an independent advisor to renewable independent power producers, developers and large energy consumers where he advised on the structuring, origination and negotiation of PPAs. Previously, Francisco worked for a number of years in energy management and power trading in major utilities and power supply companies Remica, Contour Global, E.ON and Enel.
<< Back