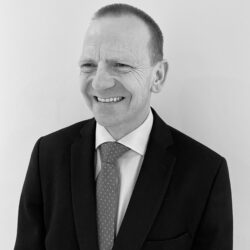 Glenn Harris Glenn Harris
Head of Power Marketing Sonnedix
Glenn Harris is Head of Power Marketing at Sonnedix, a global solar IPP. He oversees the management of energy price and volume risk exposure globally; leading the strategy, origination, and execution of PPAs, hedge transactions, and other offtake agreements across the company's development projects worldwide.
He has over 30 years' experience in the energy industry with the past 15 focussed primarily on renewable PPAs and energy risk management. Prior to this, Glenn held a variety of engineering, operations and commercial roles within the broader energy sector.
Glenn holds a MEng in Electrical and Electronic Engineering from Surrey University, and an MBA from the University of Edinburgh.
<< Back