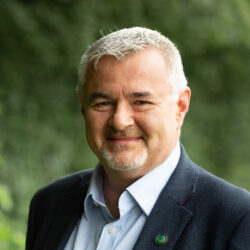 John Booth MBCS, CDCAP, CDCSP
MD Carbon3IT Ltd
John Booth is a well-known figure in EU data centre circles, primarily for his role as reviewer for the EU Code of Conduct for Data Centres (Energy Efficiency) (EUCOC) (https://e3p.jrc.ec.europa.eu/communities/data-centres-code-conduct) programme and his work with the Certified Energy Efficiency Data Centre Award (CEEDA) (https://www.datacenterdynamics.com/en/ceeda/) & Data Centre Alliance Certification https://dca-global.org/data-centre-certification) (which assesses data centres to a subset of the EUCOC best practices and EN 50600 respectively.)
He is also the chair of the Data Centre Alliance's (DCA) Energy Efficiency & member of the Sustainability steering group, shaping the DCA's policy on these topics as well as providing support to the DCA in other steering groups and the Alliance's wider activities.
He is the Vice Chair of the British Computer Society, Chartered Institute for IT, Green IT specialist group.
He is also the Chair of the BSI TCT7/3 committee that works upon the EN50600 Data Centres Design and Build Standards and ISO/IEC 30134 series of Data Centre KPI's (PUE ETC).
John also sits on the Advisory Board of the Sustainable Digital Infrastructure Alliance (https://sdialliance.org/) and on the Infrastructure Masons (https://imasons.org/) Sustainability Committee.
He runs his own Green IT consultancy, Carbon3IT Ltd, providing support to organisations that are preparing to adopt various data centre standards including the more general standards such as Quality, Environment, Business Continuity, Information Security, and Energy Management. They also provide specialist niche consultancy in the field of Green IT including Data Centre Energy Efficiency & Sustainability
Carbon3IT Ltd is currently working on a number of data centre carbon footprinting projects for 2 major clients.
John is recently worked with the TIC Council developing audit criteria for the EU Taxonomy regulations.John is a lead auditor for ISO50001: (2011/2018) Energy Management Systems and ISO 22301 Business Continuity Management Systems, is a Certified Data Centre Audit Professional CDCAP TM (Recert 2021), a Certified Data Centre Sustainability Professional CDCSP™ (2021) and is an EMA ESOS registered Assessor.
He is also the Technical Director of the National Data Centre Academy, (www.nationaldatacentre.academy) which hopes to provide practical technical training to the data centre community in the near future.
<< Back