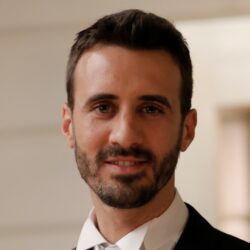 Mattia Pavesi
Renewables/Power Supply & Trading EU Sasol
Mattia Pavesi is an Energy Engineer with an extensive knowledge of the Italian Energy market and its regulation. He is a Renewable Power Supply and Trading manager at Sasol Italy S.p.A., where he is part of the procurement energy team. He is leading the power sourcing and selling, the dispatching and balancing of both consumption and productions units, the flexibility services, the power trading activities.
He manages the renewable procurement trough PPA and the commercial operation of all the renewable and gas-fired power plants in Portfolio.
Mattia also manage the contracts and procedures related to energy cost reduction capturing market and legislative opportunities.
<< Back