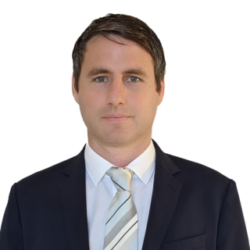 Seán Maguire
Managing Director, Infrastructure Impax Asset Management
Seán joined Impax in January 2021 and is a member of Impax's Private Equity/Infrastructure Transaction Team. He is responsible for sourcing and executing new investment opportunities.
He has been active in the renewable industry since 2007 having worked for leading European developers and utilities focusing on M&A, debt raising and power purchasing agreements structuring. Prior to joining Impax Seán worked at Statkraft for two years where he led a team tasked with sourcing and executing project and platform M&A opportunities across onshore wind, solar, storage and EV in Europe. Seán qualified as a Chartered Accountant with KPMG Dublin and initially worked in renewables with Airtricity before joining Element Power in 2010, a private equity backed pan-European renewable developer that was acquired by Statkraft in 2018.
Seán has a BA in Economics from Trinity College Dublin.
<< Back